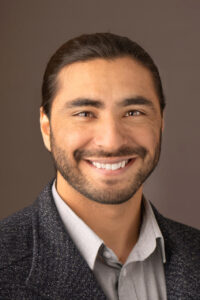 Education:
PhD Candidate, Biomedical Engineering, Yale University — Master of Science, Mechanical Engineering, The University of Akron, 2019
Alaaddin is a highly skilled and experienced tutor who specializes in math and science. He has a deep understanding of algebra, trigonometry, calculus, and physics, and has helped countless students excel in these subjects. As a PhD candidate in Biomedical Engineering at Yale University, he has been published in several peer-reviewed journals and has a keen understanding of the practical applications of math and science.
In addition to his academic accomplishments, Alaaddin is an expert in computer programming and Computer Aided Design, skills that allow him to create personalized materials for his students that cater to their specific needs. He is also a passionate traveler who is fluent in multiple languages. This love of language and culture allows him to connect with students from diverse backgrounds and help them achieve their academic goals.
Alaaddin is particularly skilled at preparing students for standardized tests like the SAT, ACT, and GRE. He has an in-depth understanding of the structure and content of these exams and can help students develop effective strategies to maximize their scores.
When he's not tutoring, Alaaddin enjoys playing soccer and learning new languages. His enthusiasm for life and passion for learning make him an excellent role model and mentor for students of all ages.