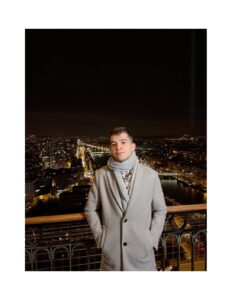 Education:
Bachelor of Arts, English & Spanish, The Pennsylvania State University, 2020.
Certifications:
TEFL Certification (TEMadrid TEFL Academy), 2020.
Alec specializes in English Language Arts and ELL instruction for students in grades 5-12 as well as adults. In his English Language Arts instruction, he supports students (both bilingual and native English speakers) in reading, writing, and grammar. He is fluent in Spanish and spent time studying in Mexico and Spain. He is certified in preparing students for the TOEFL exam.  He is experienced in providing executive functioning skill support, organization, and study skills. He has supported adults in business English skills as well.
Alec says, "I believe that learning is a lifelong process and that it is never too late (or early) to learn something new. I have conducted linguistic research with bilingual children in San Juan, Puerto Rico in order to study the effects of a second language on the brain. I also love learning languages. Right now, I am studying French with plans to learn Portuguese next!  Other hobbies of mine include language learning and linguistics, traveling, both locally and internationally, reading, and cooking."