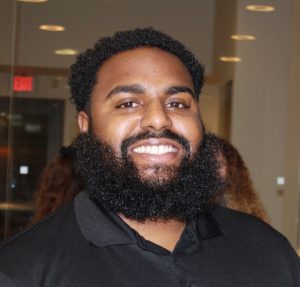 Education:
Master of Education, Higher Education, University of Nevada, 2015
Bachelor of Science, Recreation & Sport Management, Indiana State University, 2011
Certifications:
Massachusetts Teacher Licensure, English and History (5-12)
Bralyn has been teaching for 15 years and tutors students in grades 3 through 12 (and above) in English, history, and math. He prepares students for all sections of the ISEE, SSAT, ACT, and MAPs tests. He is experienced in working with students with a wide range of special needs, including ADD/ADHD and behavioral issues. He has 8 years of experience advising students on the college admissions process, including financial aid, and supports students applying to private school and college in their admission essays. Bralyn has spent many years serving as a youth advocate and believes in supporting students from all backgrounds as they reach for their goals.
"Bralyn began his tutoring/teaching career with the mindset to be the person he needed the most, but did not have. He vowed to be that person. With limited resources and positive role models, Bralyn took the long road to success by ignoring the naysayers, hecklers and negativity that plagued the community he hails from. Bralyn notes that, when everything around him was falling apart, books and comics became a positive outlet for his ever-wandering mind. Reading allowed Bralyn to escape because he was able to dream.  In his free time, Bralyn enjoys reading, podcasts, being a big sports fanatic, writing poetry and traveling. Bralyn spends a great deal of his time volunteering and advocating for inner city youth to participate in free educational and vocational programs that help lead to a positive productive life. 
Bralyn does not have any animals of his own but is a big elephant fan and aspires to have an animal sanctuary one day with animals such as alpaca, sheep and cows."