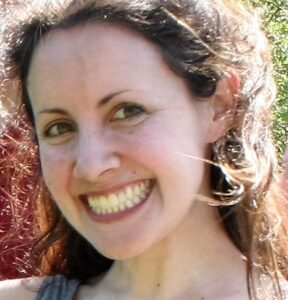 Education:
Master of Fine Arts, Creative Writing, Emerson College, 2013.
Bachelor of Science, Foreign Service, Georgetown University, 2002.
Casey has been tutoring and teaching English for over 20 years. She specializes in essay writing and editing for students in high school as well as at the undergraduate/graduate level. She has extensive experience tutoring students whose first language is not English and preparing students for the TOEFL exam. She is fluent in Spanish and Italian and tutors both languages at all skill levels. She prepares students for the SAT verbal section. She's experienced in working with students with a wide range of special needs, including dyslexia and language processing delays. She also supports students in public speaking skills and oral language expression. She has served as a freelance translator for over 20 years and has taught at a wide range of educational settings internationally. Additionally, she has published essays for the last five years on a variety of subjects.
Casey says, "While teaching in the Global Pathways/American Classroom program at Northeastern University, Casey won the program's Best Teacher Award twice. She endeavors to create a relaxed class atmosphere but encourages her students to strive for excellence. She believes that students learn best when they have a warm, trusting relationship with their teachers and feel that what they are learning is relevant to their own lives. To this end, she seeks to bring language to life through activities that connect the students to their society, such as writing a letter to the editor of a newspaper or interviewing a leader in their community. She also loves literature and sharing her favorite works with students whenever possible. In her free time, she enjoys creative writing, tennis, and volunteer work. She currently lives in Barcelona."