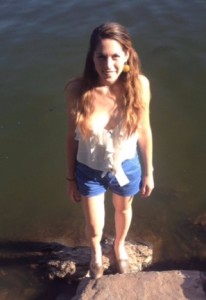 Education:
Master of Arts, Teaching, Simmons College, 2016
Bachelor of Arts, Hampshire College, 2012
Certifications:
Massachusetts Department of Elementary and Secondary Education, Initial License, English 5-12
Casey has been teaching for 10 years in reading and writing for students in grades 3-12 and math for students in grades 3-6. She has experience in preparing students for the ELA MCAS tests and the Verbal sections of the SAT test. She has experience working with students with special needs and with IEPs. She has also worked in an advisor role with students from a wide variety of backgrounds.
Casey says: "I am a high school English teacher in Boston Public Schools who grew up by the ocean in Gloucester, MA. I received my B.A. from Hampshire College (Amherst, MA) with a concentration in youth development and literature. Upon my graduation, I moved to Santa Fe, New Mexico, and taught as an elementary school teacher for two years. I was able to combine my interest in teaching with my love for agriculture, running and updating a large school garden during that time. In 2014, I moved back to the Boston area to pursue a Masters of Arts in Teaching at Simmons College and became a secondary school English teacher with full certifications. Since then, I have enjoyed teaching primarily 12th grade students using a variety of literary texts and critical theory. I live in Medford and enjoy running, baking, and reading poetry."