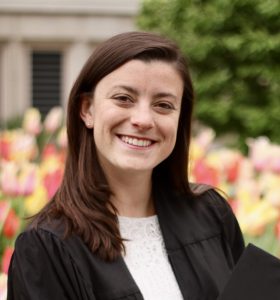 Education:
Bachelor of Arts, Political Science, Boston College Honors Program, 2018
Certifications:
Louisiana Elementary Education Certification, Grades 2-5; Special Education Certification, Mild/Moderate, Grades K-12
Cecilia tutors students at all grade levels in English Language Arts (especially reading comprehension and writing) and Social Studies. She supports emerging readers in early literacy skills, especially phonics. She tutors students in grades PreK-5 in Science and Math. She is experienced in supporting students at all grade levels in study skills and organization strategies. She prepares students for all sections of the ISEE, SSAT, and MAPs tests. She previously taught 2nd through 4th graders in a special education classroom and is experienced in working with students with a wide range of needs, including emotional processing disorders, ADD/ADHD, dyslexia, and ASD. She is experienced in developing personalized curriculum to meet the specific needs of her students. Cecilia is currently attending Harvard Law School.
Cecilia grew up in Wellesley, MA and is a proud alumnus of Boston College (go Eagles!). She was an avid soccer player through high school and walked on to the BC Women's Rowing Team. While at BC, Cecilia studied abroad in Florence, volunteered with the Samaritan's Crisis Hotline, founded the Boston College Policy Council, and won the Donald S. Carlisle Award for Outstanding Achievement in Political Science. After college, she chose to join Teach For America in New Orleans out of a fundamental belief that all students deserve a high-quality education that affords them a life of choice. Cecilia loves to cook (and eat!), explore the city by foot, and spend time with her family and friends.