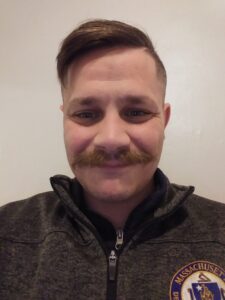 Education:
Bachelor of Arts, History, Bridgewater State University, 2013.
Certifications:
Massachusetts Provisional Teaching Licensure, History (5-12); English (5-12); Sheltered English Instruction Endorsement.
Eric
 has been teaching for over eight years, and 
tutors
students in grades 6-12. He provides support in history (through college level), English Language Arts (through AP level), math (through Algebra I and Geometry), Chemistry, and
Biology
. He's experienced in working with students for whom English is not their first language. He prepares students for all sections of the ISEE, SSAT, and GED tests. He is currently serving as a Literacy Specialist providing Reading Intervention for students in grades 7-12. He's experienced in working with students with a wide range of special needs, and provides support in Executive Functioning Skills. He has worked extensively with students helping to build schedules and organizational systems, and to put healthy academic habits in place.
Eric says, "I'm happy to have the opportunity to work with new students on the South Shore! I am a native of Massachusetts and grew up on in Halifax. Before graduating from BSU, I was in the US Army Infantry for six years, and I have traveled extensively in the United States with my porky brown pitbull Spooky. I am currently a high school teacher in Massachusetts with over seven years of experience, but I have been working with teenagers through athletics since leaving high school myself as a long time coach. My greatest strengths are maintaining a positive yet realistic mindset with students, building rapport, and quickly assessing students' strengths and weaknesses to individualize instruction. It would be my pleasure to share my knowledge and experiences with new families and to help more students pursue their own academic success."