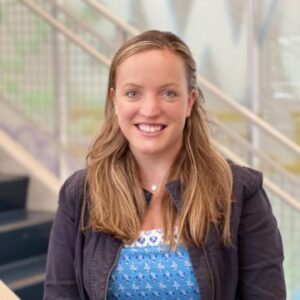 Education:
Master of Science, Educational Studies, John Hopkins University, 2022.
Bachelor of Arts, Communication and Media Studies, Fordham University, 2012.
Faith tutors students in English Language Arts (grades 6-12), and math (6-9). In addition to tutoring and teaching, she spent 5 years as a news producer in New York and Boston. She also served as Editor-in-Chief at the Fordham Observer. She has over six years of experience tutoring for the SAT and ACT tests, in all sections. She is experienced in working with students with special needs, especially ADD/ADHD and emotional needs. For the last five years, she has served as an English teacher focused on AP Language and Composition at a Charter School in Boston.
"Faith is passionate about growing her practice as an educator and loves learning innovative ways to approach her lessons. She's always eager to find new articles and literature that will speak to student interests and is particularly invested in developing authentic writing voices. Outside of the classroom, Faith enjoys hiking Blue Hills, exploring coffee shops and bookstores in Boston, learning new recipes, and Facetiming her nephews!"