When schools closed in March 2020, districts immediately took steps to provide free meals to students, and that need has continued. Since the start of COVID-19, 1 in 5 households with children in Massachusetts is experiencing food insecurity, nearly doubling pre-pandemic numbers. Thank you to our teachers for helping with meals in classrooms, supervising lunch throughout school buildings, and handing out grab-and-go meals.
School meals are available for students even if they are learning remotely. All kids and teens, regardless of enrollment status, can get free meals at hundreds of locations throughout the state, no registration or ID required.
Locations are continuously added and updated at www.meals4kids.org/meals.
Project Bread's Child Nutrition Outreach Program and the Massachusetts Department of Elementary and Secondary Education are trying to raise awareness around free school meals, and we're also trying to make families aware of the Supplemental Nutrition Assistance Program (SNAP), which may be particularly helpful as Pandemic-EBT benefits decrease with the transition to full in-person learning.
For free school meals resources in multiple languages, please click here.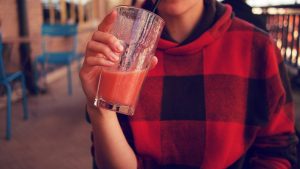 According to the Massachusetts Department of Higher Education, research shows that many students in Massachusetts experience hunger and/or homelessness, as well as other types of basic needs insecurity that can serve as barriers to degree completion. In 2019, the DHE developed partnerships with other state agencies, campuses, and community-based organizations to create innovative solutions to student housing insecurity. In December 2020, Commissioner Santiago charged members of a Basic Needs Security Advisory Committee to make policy recommendations on how to address growing economic insecurity among students.
Project Bread is committed to listening and learning from the communities they serve, aiming to reduce bias rather than replicate it. Understanding food insecurity — who it impacts, how it impacts, and how people access help — is critical to inform equitable policy priorities and our programmatic response. They recognize and uphold the right of marginalized communities to have the resources they need to break down barriers and inform the best way to meet their own needs.