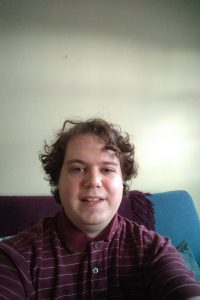 Education:
Bachelor of Music, Berklee College of Music, 2015
Christopher tutors students in grades 6 through 12 in Math (including Pre-Algebra, Algebra I & II, Geometry, and Trigonometry), History, Social Studies, English, and Latin at all levels. He attended Boston Latin School for Middle School and High School. For the last nine years, he has been providing academic tutoring as well as music instruction. He is experienced in working with students with a wide range of special needs, including students with executive functioning delays, ASD, ADD/ADHD, NVLD, Dyscalculia, and Dyslexia.
Christopher has always had a passion for learning and teaching as well as a desire to help others. He works hard to make sure that every student comprehends the material being worked on. Checking for comprehension can come from verbal affirmation or demonstration through exercises. He engages students with an upbeat attitude, a little humor, and a splash of silliness. In his spare time Christopher enjoys computer games and board games. He is also a musician, proficient with seven different instruments.