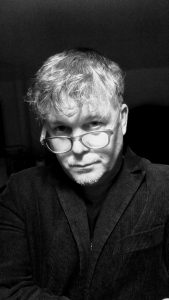 Education:
Master of Arts, Education, California State University-Dominguez Hills, 2005
Bachelor of Science, Education, Boston University, 1996
Associate's Degree San Diego Community College, 1993
Certifications:
Massachusetts Initial License, Social Studies, 5-9, 8-12; SEI Endorsement
David has been teaching and tutoring students in grades 3-12 for over 24 years, in English Language Arts, Math, History, Social Studies, and MCAS preparation. He prepares students for all sections of the ISEE, SSAT, SAT, and MAPs tests. He prepares students for private school and college admission, including interview coaching and admission essay support. He has extensive experience working with ELL populations as well as students with a wide range of special needs, including providing students with executive functioning skill support.
David says:
"Lately I have had great success tutoring students online because not only do they find the sessions highly useful, they discover that they have a tutor who knows how to teach online effectively and can handle the typical challenges of an online classroom.
My tutoring style is not only productive and informative, it also fosters self-confidence: after the first session, students believe that they can begin to achieve their goals because I come prepared and I leave having them firing on all cylinders. Coincidentally, I often receive news from parents that their child is either doing much better in school or that they have been accepted into their top school choice for next year. I have very good (and consistent) working relationships with parents who often ask me to return to tutor other family members, including their network of friends and family.
Your child is the center of learning with my approach to tutoring. I take what you prioritize and then customize and execute an approach for your child's success. Also, I'll take what your child is interested in and relate it to the class content to make it relevant. If that means taking the circumference of a circle and then using a hockey analogy, a dance move to remember a reading strategy, a book or a film to explain a reading passage, I will find a way to keep their attention and interest throughout the whole session without wasting any time. It's all about learning.
Additionally, I have a tailored YouTube channel where your child watches and responds to videos that target their needed skills, including the chance to connect with others around the world, enriching their understanding of a concept. Furthermore, I am available to answer your child's questions via email in order to get answers to their questions quickly and efficiently.
Personally, I love sports that have teams who have interesting characters where I can relate actions to tutoring content. I love books and films and will find a way to engage your child's interests as they learn. I own classic cars and appreciate the art and engineering of automotive design. I love powerful music. I love to learn, and I stay current with global events in order to help your child make sense of the world. I also love great food and enjoy tasty salamis and cheeses from around the world!"
David was also named Sam's Club Teacher of the Year 2004.
___________________________________________________________________
Testimonials:
"Alexandra was super communicative and made the process of finding a tutor so quick and simple. She spent time listening about my daughter's education, tutoring needs and personality and Wow! she really chose the perfect tutor for her. My daughter was reticent to have a tutor, but from the moment David Thompson walked in the door, she was smiling and excited to learn. Her first comment when he left was that he was funny and super, super smart! In fact, she now looks forward to his weekly tutoring visits; the one day she had to do a zoom session she commented that she missed him being in person. He makes her laugh and makes learning fun, which is a true gift that he has, yet he is extremely professional and communicative. The entire experience went well beyond the expectations of my husband and I!" -Jen R, Charlestown
"We really appreciated David Thompson's tutoring. He had a lot of helpful and fun learning tools and worked with our daughter to make sure she understood math concepts. She got into the exam school we wanted! Thanks very much for all of your help preparing for the ISEE exam, and we will give you a call in a few years to help our younger daughter." -Rachel P., Hyde Park
"I just wanted to let you know what a fantastic experience and positive outcome we had as a result of David Thompson's tutoring. My son was able to score more than nine times higher on the verbal section of the SSAT than he had originally scored, with his overall score being four times higher than his original score! From the beginning, we were so thrilled with David. He motivated our son to study on his own and our son actually went in to the test excited and confident about taking it the second time. We would absolutely use David again if needed in the future. Thank you to Boston Tutoring Services for all your help and organization." -Margie F., Carver
"We asked for David Thompson for our son specifically because he was able to be flexible in timing for sessions, but most importantly because he patiently but in a thoroughly no-nonsense way taught our son HOW to do the test (and as needed, math that he hadn't even learned in school yet). David carries himself in a way that is simultaneously gentle but gets the kid's respect, and I think that's the key to his success in teaching." -Jen G., Brighton
"We are happy with David Thompson in correcting our essays. Being the first immigrant and bad at English, his help really makes a difference! I just found that this website does not allow me to leave 5 stars. He definitely is the 5-star tutor.
Thank you, Dave."
-Wendy L., Natick
"I wanted to send my thanks for sending David Thompson along to tutor my daughter. He was very flexible with meeting as my daughter's schedule can be a bit crazy and he worked at her pace so she wasn't getting overwhelmed. Finding out that there really isn't going to be an ISEE test [due to Covid-19] let us do some interview prep and he really did a great job getting her to talk and add pertinent information and help her stand out. She is very reserved and she ended up feeling very comfortable and doing a great job in her interviews. Again, we appreciate everything he did and couldn't recommend him more!" -Jen P., Dorchester
"My great thanks and appreciation to David Thompson from BTS for preparing my daughter for a private school exam (ISEE) and an interview.
While we started the process late and had not much time before the deadlines, David worked with us to create a plan for test preparation and interview. The sessions were planned and conveyed in a way to make the most of tutoring time with guidance and structure for self-study between the sessions. The materials were well organized. And it all took place online. David also was very engaging and motivating.
As a result, my daughter was confident to talk during the interview and was able to improve significantly in the testing scores compared to practice tests.
I highly recommend David's services." – Anna K., Brookline