October Weekend Activities 2018
In honor of it being my favorite month of the year, enjoy our comprehensive list of fun and festive fall activities taking place on weekends throughout October!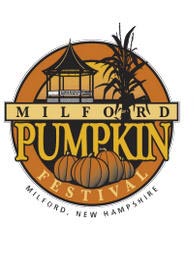 Milford Pumpkin Festival, NH
When: Fri 10/5/18 – Sun 10/7/18
Where:Union Square, Milford, NH
Time: Fri 5 – 9pm, Sat 10am – 9pm, Sun 10am – 3pm
Age: all ages
Cost: free admission
Come to the Milford Pumpkin Festival to enjoy live music, a craft fair, carved pumpkin lightings, some of the largest pumpkins in NH, the infamous Haunted Trail, a beer and wine tasting (must be over 21 to attend), face painting, festive food, and a spectacular fireworks display around the Oval in downtown Milford, New Hampshire.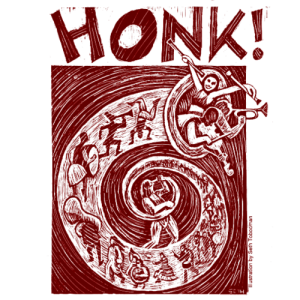 HONK! Festival 2018
When: Fri 10/5/18 – Sun 10/7/18
Where: Davis Square, Somerville
Time: varies
Age: all ages
Cost: free
HONK! is a rousing music spectacle which features social activist street bands from all over the world, who come together in October to share their different approaches in merrily instigating positive changes in their communities. They will have primarily outdoor events, all free and open to the public, held rain or shine during Indigenous Peoples' Day Weekend.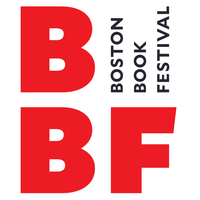 Boston Book Festival
When: Sat 10/13/18
Where: Copley Square, Boston
Time: 10am – 7pm
Age: all ages
Cost: free
The Boston Book Festival 2018 will take place in various locations throughout Copley Square. With celebrated children's authors, the Boston Book Festival has activities and events for children of all ages. This year's speakers include Kate DiCamillo, Tayari Jones, Michael Pollan, Doris Kearns Goodwin, Becky Albertalli, and Adam Silvera.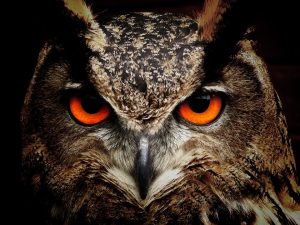 October Owl Festival
When: Sat 10/13/18 – Sun 10/14/18
Where: 1904 Canton Ave, Milton
Time: 10am – 4pm
Age: all ages
Cost: Members $6 per person; Non-Members $8 per person
Give a hoot for owls at Trailside Museum's October Owl Festival! Meet live owls up close and discover how these mysterious animals survive. Celebrate all things owl in myths, legends, and art. Find out about conservation challenges owls face and what you can do to help. There will be kid's crafts, food trucks, and fun for all ages.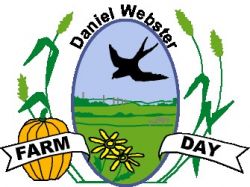 38th Annual Daniel Webster Farm Day
When: Sat 10/20/18
Where: Winslow Cemetery Rd, Marshfield
Time: 10am – 4pm
Age: all ages
Cost: $8 per person (children 2 years and under are free)
Head to Daniel Webster Wildlife Sanctuary, where the grasslands will be transformed into a festival of fall farm fun! Event highlights include live owl programs, live bluegrass music, hay mazes, hayrides, farm animals, kids crafts, games, face painting, baked goods, artisan sales, and more. You don't want to miss this day of fall fun!
Stone Zoo's BOO!
When: Sat 10/20/18 – Sun 10/21/18
Where: 149 Pond Street, Stoneham
Time: 11am – 4pm
Age: children
Cost: included with standard Stone Zoo admission
Children throughout New England are invited to trick-or-treat among the animals at Stone Zoo this October. Thrills, chills, and animals lurk around every corner on the trick-or-treat trail, while other haunted happenings include creepy crafts, ghoulish games, costume contests, and a haunted maze! Throughout the day, guests can learn about the importance of enrichment as they watch many of the animals receive pumpkins.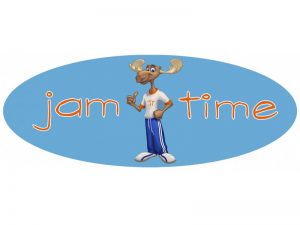 Halloween Party at Jam Time with Vampirina
When: Sun 10/28/18
Where: Jam Time – 111 Lenox Street, Norwood
Time: 10am – 12pm
Age: toddlers
Cost: included with price of normal admission
Don't miss Jam Time's Halloween Party with a visit from Vampirina! Come in your Halloween Costume and trick-or-treat around the party room, enjoy tons of Halloween arts and crafts projects, plus get hugs and high-fives from Vampirina. No reservations needed.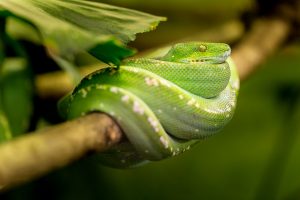 Creepy Crawlies
When: Sun 10/28/18
Where: 280 Eliot St, Natick
Time: 1 – 2pm
Age: children
Cost: Members Adult $13, Child $7;  Non-Members Adult $15, Child $9
It is almost Halloween! How do you hiss without using your mouth? Breathe without lungs or gills? Move if you don't have legs? This program features some of the strange and creepy critters from our wild and wacky world of animals. Get up close and personal this October with tarantulas, amphibians, snakes and even some cool cockroaches! Pre-registration recommended.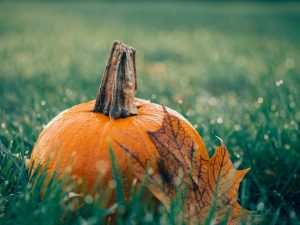 2nd Annual Pumpkin Parade 2018
When: Halloween – Wed 10/31/18
Where: 300 Walnut Avenue, Boston
Time: 10:30am
Age: babies, toddlers
Cost: free for children ages 10 and under
Calling all babies and small children! The Pumpkin Parade is celebrating a special audience of babies to small children who live in the neighborhood of the Museum of the National Center of Afro-American Artists. Babies, small children, parents, guardians, and teachers are invited to participate in the Pumpkin Parade, the Pumpkin Dance Off, Face Painting, the Golden Pumpkin Hunt, and other Tricks n' Treats! No scary/sexy/clown costumes or weapons allowed.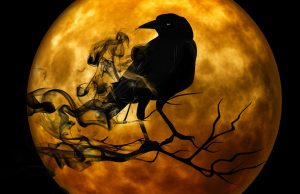 Beacon Hill with a BOO!
When: Halloween – Wed 10/31/18
Where: Beacon and Park Streets, Boston
Time: 6pm
Age: recommended ages 12 and up
Cost: $20 ($10 for Boston By Foot Members)
Join Boston By Foot for our most popular event of the year! For 30 years, this tour has been part of any great Halloween celebration in Boston. There is no better place than Beacon Hill to walk to the dark side on October 31st. The Boo! tour highlights the Hill's dark legacy of mystery and murder. Our guides will take you through dark alleys, tell you the true and morbid tales of the area, and show you Beacon Hill as you have never experienced it before.
Enjoy your October, and Happy Halloween!
Allison Green
Boston Tutoring Services